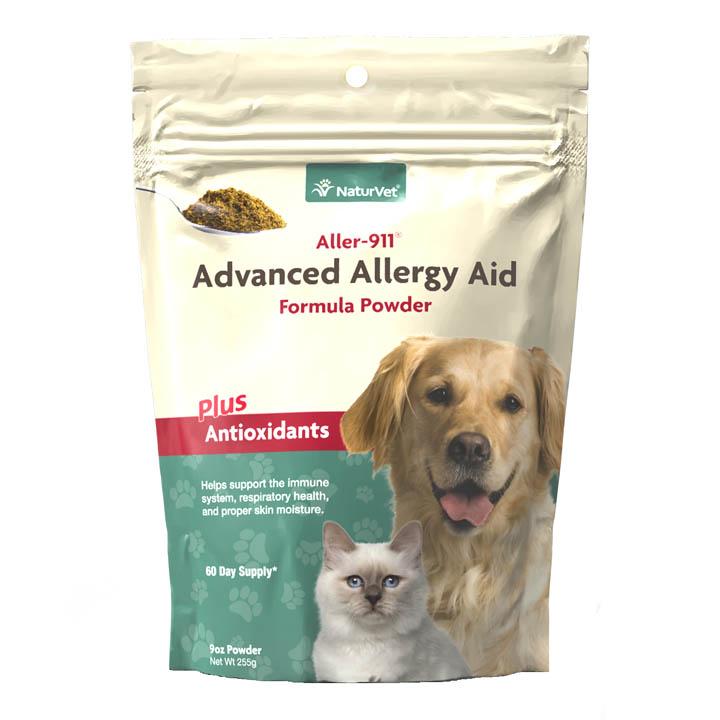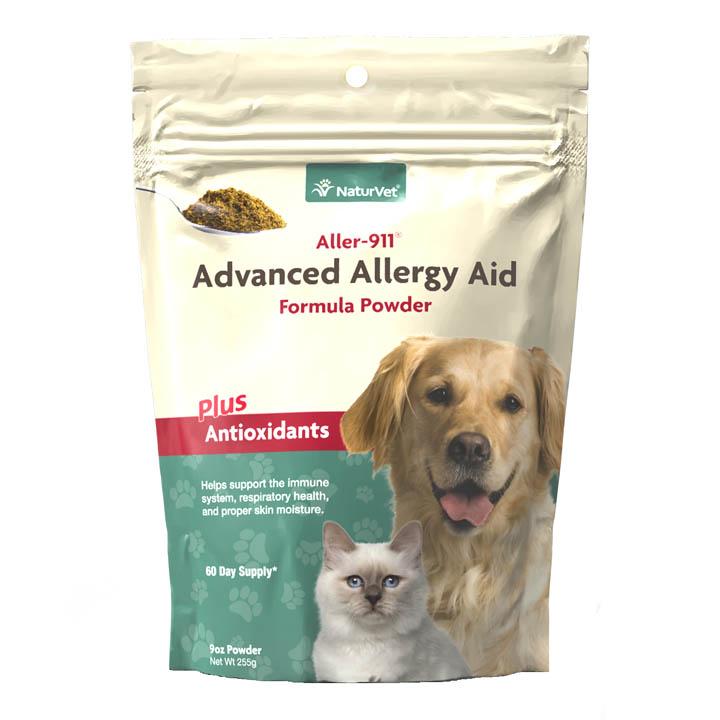 NaturVet Aller-911 Advanced Allergy Aid Plus Antioxidants Powder Dog & Cat Supplement, 9-oz
Allergy & Immune System
Price :
$58.39
All Breeds, Small Breeds, Medium Breeds, Large Breeds
Ingredients
Active Ingredients: 60 Day Supply Net Wt 9Oz (255G) Omega-3 Fatty Acids (from Fish Oil & Flaxseed) 746 mg, Omega-9 Fatty Acids (from Flaxseed) 230 mg, Omega-6 Fatty Acids (from Flaxseed) 150 mg, Turmeric Root 50 mg, Grape Seed Extract 25 mg, Quercetin 25 mg, Colostrum (30% Igg) 25 mg, Pumpkin Powder 25 mg, Bromelain 25 mg, EPA (Eicosapentaenoic Acid) 21 mg, DHA (Docosahexaenoic Acid) 14 mg. Inactive Ingredients: Citric Acid, Natural Flavoring and Rosemary.
Add daily amount to pet's food. Amount can be divided among AM and PM meals if desired.
| Weight | Daily Feeding (teaspoon) |
| --- | --- |
| < 20 lbs | 1 |
| 21 - 40 lbs | 2 |
| 41 - 60 lbs | 3 |
| > 60 lbs | 4 |